The power of Pocket Protest in 2014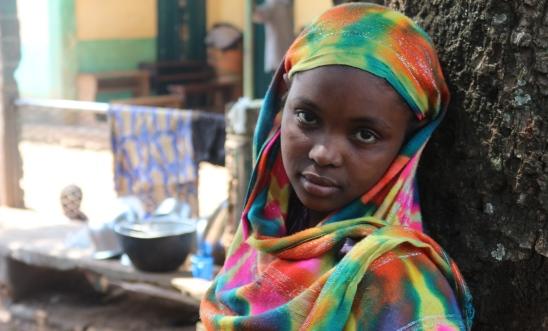 Young girl in Bangui, Central African Republic © Amnesty International
Our SMS Action Network, Pocket Protest, now has over 150,000 members defending free speech and standing up for human rights, simply by using their mobile phone.
Here are just a handful of the people and communities our Pocket Protestors helped to protect in 2014...
Central African Republic: UN to send more peacekeepers
In February, thanks to thousands of you who signed our SMS petition to the UN supporting our call to send more peacekeepers to stop the mass slaughter in Central African Republic.
The UN Security Council voted to send 12,000 peacekeepers. We're continuing to monitor the situation in the country and calling for more to be done to protect civilians.
Mozambique: A positive step towards outlawing rape in marriage
In March this year, the parliament of Mozambique was close to ratifying a Criminal Code that would permit rape within marriage. Not only would the proposed law allow impunity in existing abusive marriages, but if a rapist were to later wed an unmarried victim (including girls as young as 12 years old), the abuser would escape prosecution altogether.
Thankfully, authorities in Mozambique have publicly stated they will not follow through with these proposals.
Sudan: Meriam Ibrahim freed from death row 
In May, Meriam Ibrahim a 27-year-old mother of two young children who was found guilty of the crime of apostasy under Sudan's Sharia law. She was sentenced to death and was due to be flogged for being married to a Christian man.
We launched a high-profile campaign for Meriam's release that saw over a million people around the world call on the Sudanese authorities to release her. In June all charges were dropped and in July she fled the country, initially travelling to Rome, and then on to the USA to be reunited with her husband.
Maldives: Rape survivor will not be flogged
We were relieved to hear in August that a 15-year-old girl in the Maldives, who reportedly survived repeated sexual abuse, would be spared the inhumane punishment of flogging for the 'crime' of extra-marital sex or 'fornication'.
A high court in the Maldives overturned the sentence of 100 lashes and house arrest imposed on the girl by a juvenile court in February this year. We believe her conviction should also now be quashed, as it never should have happened in the first place.