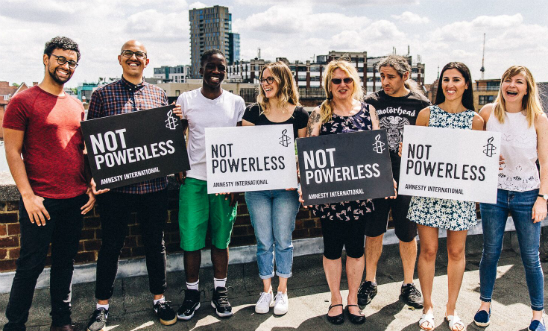 Be the difference
Be the difference
Today it's time to take action. We have a new government in place and they're going to hear our voices from their first day until their last.
Chip in what you can today and help us fight for a system that champions women's rights and choices. A police force that respects those it's sworn to protect. A society where everyone is free be who they are and choose who they love. A community that welcomes those fleeing war and persecution. A country that doesn't sideline people for profits.
You are human. And you are powerful.  
Help Amnesty International UK Section Charitable Trust with a small donation today and we'll make sure this new government stands up and listens. Be the change. 
This is what your money can do...
£10 Helps us put pressure on politicians and policy makers to protect human rights around the world.
£24 Allows our experts to attend international government meetings and stand up for human rights.
£50 Enables us to send researchers around the world to investigate reports of torture and abuse.