Contact Country Coordinators
We rely on a network of volunteers country specialists who work with researchers at our International Secretariat to ensure that we remain engaged and informed of human rights developments around the world, including those that might not directly relate to any one of our current campaigns in the UK.
These volunteers are called Country Coordinators.
Please note, all media enquiries should be directed to our Media Team
World regions
Click on the map to view a bigger version of the image.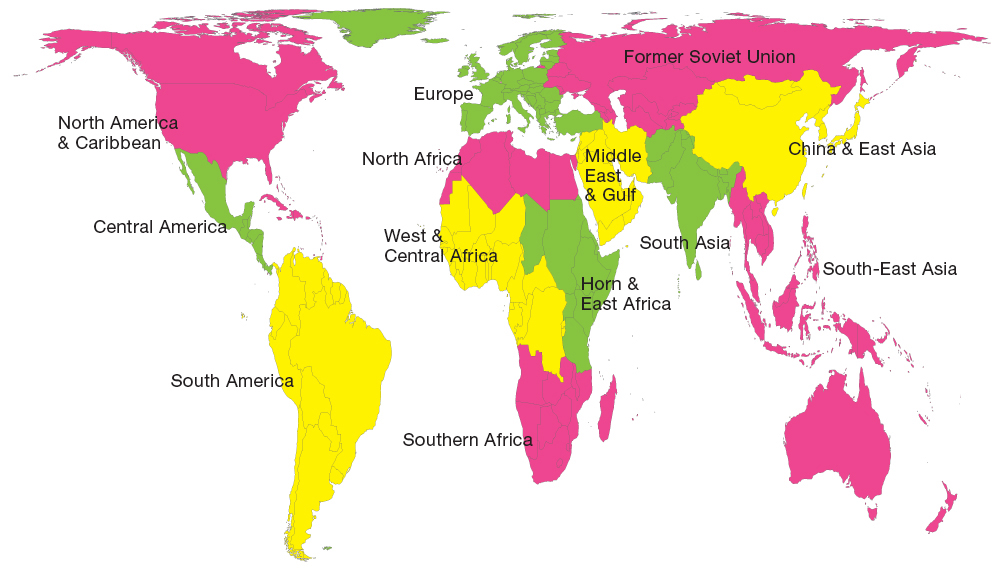 Middle East and Gulf
North Africa
Southern Africa
Horn and East Africa
West Africa and Central Africa
South Asia
China and East Asia
South-East Asia & Pacific
Former Soviet Union
Europe
North America and Caribbean
Central America
South America
We are recruiting!
Find out more on our vacancies page.