Write for Rights in Chippy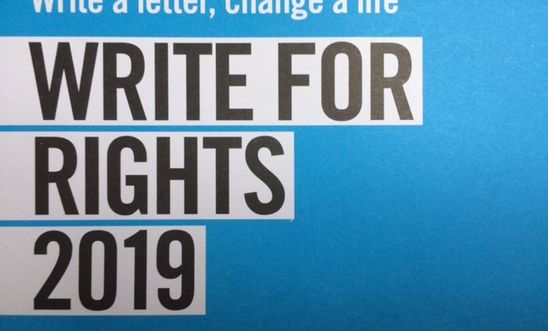 Join Amnesty International's global Write for Rights campaign by joining us at 7:30 p.m. on Thursday 14th November in Chipping Norton's Lower Town Hall.  We will be writing cards expressing our solidarity with Prisoners of Conscience around the world.  Just bring a pen: we will provide you with information about the people in need of our support and cards in which to write your messages.  Postage is £1.35 per card; we cover these costs through our fund-raising activities - however we always welcome contributions!
Everyone is welcome to join us for this free annual Write for Rights event.  Bring your friends!
View latest posts