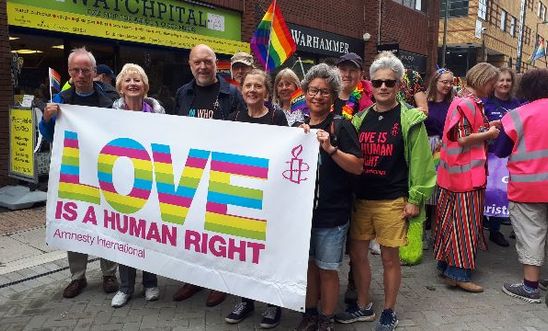 Surrey Pride March © Ruth Breddal
Many thanks to Steph for organising our attendance at Pride In Surrey yesterday.  It was a fabulous event, so good to see Woking decked out in rainbow colours.  We carried our "Love Is A Human Right" banner, handed out hundreds of stickers and action cards.  It was really good to bring awareness of Amnesty and human rights to a whole new audience.
Our next meeting is on Monday 2nd September when we'll be working on Israel & the Occupied Palestinian Territories.
Our street collection in Woking & Goldsworth Park is on Saturday 28th September.  We need a volunteer to organise the rota & drum up some collectors.  Please let us know if you'd be prepared to help.
View latest posts