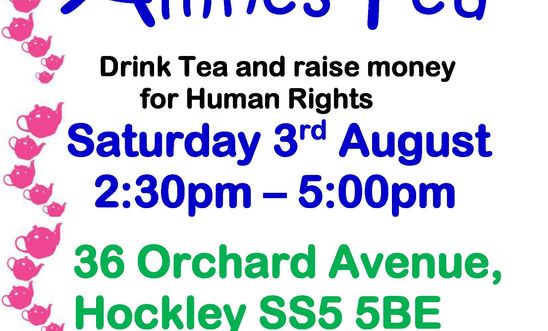 No meeting in August - the next meeting will be on Thursday 12th September.
BUT PLEASE SUPPORT OUR AMNESTEA
SATURDAY 3rd AUGUST  2:30 - 5:00pm
It's at 36 Orchard Avenue, Hockley SS5 5BE
There'll be all sorts of tea (and coffee, soft drinks, etc.) and CAKES!
In the garden (weather permitting). Donations to support the work of the Group - "Drink Tea and raise money for Human Rights".
View latest posts