Thank you Woodstock! Hello Chippy!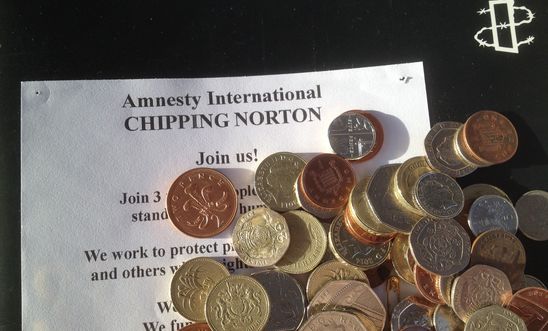 Proceeds from another street collection
Another successful street collection, this time in Woodstock.  We are pleased to have a presence there to remind and inform residents and visitors about the important work of Amnesty International.  Thanks to everyone who helped us to raise more than £200 in one morning - and especially to Liz who organised everything.
Why not come to Chippy today, Sunday 30th June, and join in the fun of the Chippy Festival, a free event in the town centre?  Find our Amnesty stall adjacent to the stage (to the left hand side).  We are seeking signatures for cards and petitions and have a variety of items for sale, including toys and biscuits, and a children's Lucky Dip with lots of exciting "prizes".
View latest posts