Please come along to our next letter writing session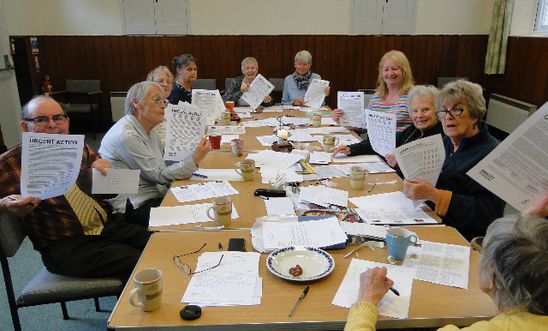 A letter writing session in 2018 © A Dietz
Our next letter writing afternoon will take place on Wednesday 10 April from 1400 to 1530 in the Quaker Meeting House, Bancks Street, Minehead. We will be writing about cases in the Real Lives booklet produced by AIUK. Pens, paper and envelopes are provided, and we can advise you on what to write, if you get stuck. There will be tea and biscuits too. All are welcome to join us.
If you can help advertise this event, please print off the poster and place it on a noticeboard somewhere in West Somerset!
After the letter writing, we will have a short meeting to plan our future events. You are welcome to join us for that too. New ideas and suggestions are very welcome.
View latest posts