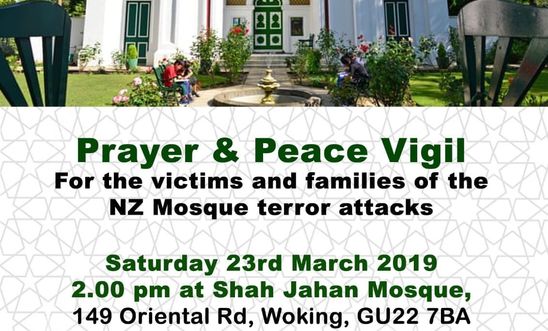 Mosque flyer © Shah Jahan Mosque
Following the terrible terrorist attack in NZ, Woking mosque has circulated
the attached invitation to a solidarity peace vigil.  It would be lovely if
some of us could attend.
The results are in for the Great Amnesty Quiz night and although none of our
teams won nationally, our results were extremely impressive:
The Woking and Guildford Groups held a joint quiz and got a great
turn out, resulting in them winning the largest quiz category (108
participants), highest collective score (1249) and most money raised
(£929.26). Well done.
That's a great result from a fun night out.
Looking forward to our next meeting on 1st April.
View latest posts