Poster for Regional Conference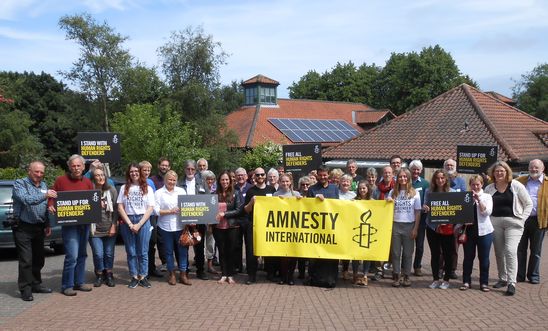 Amnesty International
NE Regional Conference
Friends' Meeting House, 6 Skinnergate, Darlington
DL3 7NB
Sat 9 March 
10.30: Registration etc
11.00: Welcome
11.15: Rengin Howson (former BBC journalist) to talk about the current situation in Turkey. Question and answer.
            (Pause)
12.15: Richard Glynn: Local group fundraising guidelines (+Q&A)
           Ruth Breddal (Chair of the Board) + Tom Harrison: 
           A view from the Amnesty Board (+Q&A)
           Whither Amnesty Local Groups in Yorkhire and the NE?
           A discussion led by Rod.
1.15: Lunch
2.15: The Rohingya  (led by Peter Sagar and Steve Newman)
3.15: Action - "I Welcome"
4.00: Finish
Please register for the free Conference through Eventbrite. Hot and cold drinks will be available all day but please bring your own lunch.
View latest posts