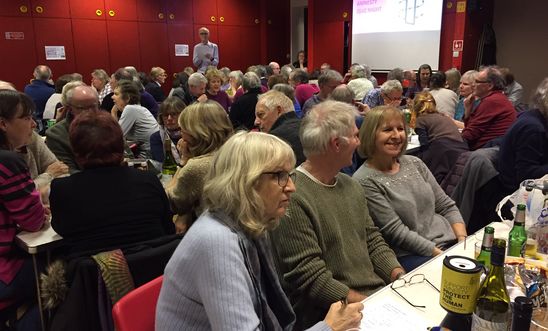 Quiz night © Rebecca Rowland
Thank you to everyone who helped with the Quiz Night on Friday, especially Steph who was a brilliant help on the night, Ruth who spoke about Amnesty, those who brought raffle prizes and everyone who brought teams. For those who were not there, we could not have packed more people in to the room and, for those who were there, apologies that it was a little chaotic at the start. We had quite a lot of people show up who had not registered teams and we needed to fit everyone in.  
Anyway, between the takings on the door, the raffle, donations for coffee and tea we made a net profit of about £900, which will be split equally between the Guildford and Amnesty groups when the final sums have been calculated.
View latest posts