Write for Rights gets underway in West Somerset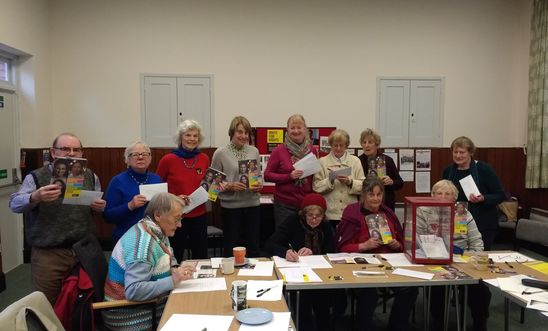 Letter writing afternoon on 8 November © S Mew
We launched our 2018 Write for Rights (WfR) campaign with a stall at a coffee morning at Carhampton church on 3 November. Although those present were mostly interested in drinking coffee, perusing the stalls and chatting, we managed to get 20 action cards signed and collected about 20 signatures on two letters concerning WfR cases. 
Then, on 8 November, we held another letter writing afternoon. A group of Amnesty supporters and members of the public sat quietly writing letters for an hour and a half - helped along with cups of tea and cake - at the Quaker Meeting House. In all, we wrote 63 letters and 38 cards in support of the cases featured in the 2019 Write for Rights campaign. We were pleased with our efforts!
Our next event is a coffee morning and letter/card signing at the Avenue Methodist Church on Friday 14 December 1000-1200. Do pop in if you can and sign our letters and cards!
View latest posts