Letter writing afternoon on 8 November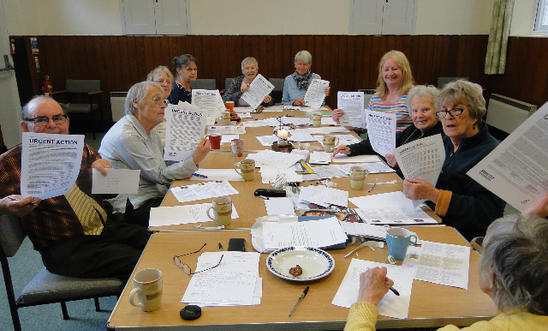 Minehead letter writing session in May 2018
Our next letter writing session will be on Thursday 8 November from 1400-1530 at the Quaker Meeting House, Bancks Street, Minehead. We will be writing letters about cases featured in the autumn Real Lives supplement and also on cases in this year's Write for Rights Campaign which gets underway on 1 November.
We provide paper, envelopes and pens, details about the cases and help with what to write! We will also be providing refreshments! Do come and join us if you can.
After the letter writing, members will hold a short meeting to plan and check arrangements for our forthcoming events in December and January.
Downloads
View latest posts