We will be at the Roadwater Fete!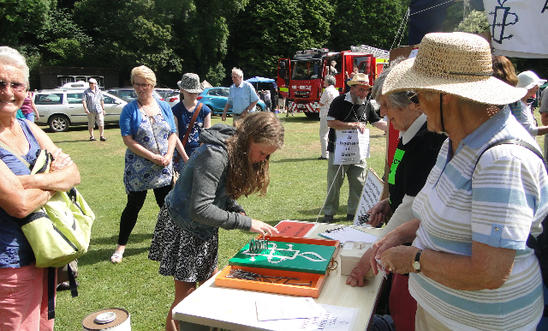 Amnesty games at the 2016 fete © A Dietz
The Minehead Amnesty Group will once again be holding a stall at the Roadwater Fete. This will be on Saturday 28 July starting at 2 pm. Amnesty members are welcome to join us as we always need more helpers! But everyone is welcome to visit us to sign cards about brave human rights defenders featured in the Brave campaign, to pick up information about Amnesty International and to play Amnesty-themed games. We hope to see lots of our friends and supporters there!
View latest posts