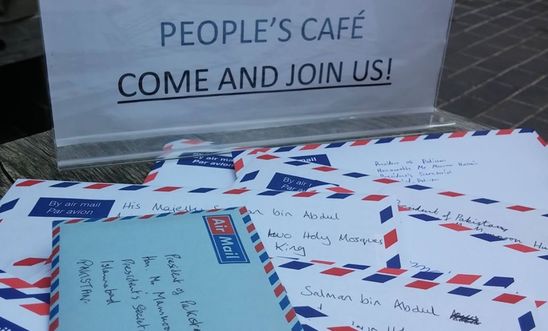 Our Letter Writing sessions are held every 3rd or 4th Saturday at the People's Cafe in Totnes 10:30-12:00.
Check our Facebook page for the next date or email amnestysouthdevon@hotmail.co.uk
We provide urgent actions, a letter writing guide, paper, pens, envelopes and stamps. Just come along and find out how you can make a difference to help release a prisoner of conscience. 
View latest posts