UK: Stop keeping families apart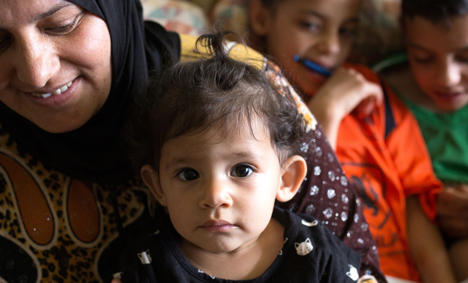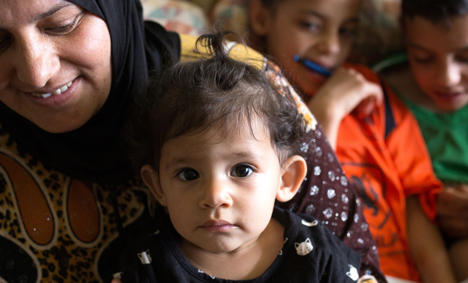 What would you do if you were promised safety from war, but only if you leave behind your loved ones?
Because of our government's unfair and restrictive rules, many families who have already lost so much, are being forced to make such painful choices in return for refuge in the UK.

Your MP can help reunite refugee families - they just need to turn up to Parliament on 16 March and vote for a change in the law.

Do you believe families belong together? Tell your MP.

UK: Stop keeping families apart
Right to family life
Isolated and alone
Many of those who have managed to reach the safety of the UK are left isolated, traumatised and alone as they grapple with a new language and try to find their feet in a foreign country with minimal support. Meanwhile, the people they love are far away facing untold dangers.
One couple were told by a UK judge they could only receive protection in the UK on the condition they leave behind two of their four children in war torn Libya because the children were over 18.
Another couple from Homs, Syria now living in Abergavenny, are desperate to be reunited with their daughter, who is now living on the streets in Lebanon with her five-year-old son.
One 15-year-old, who escaped to the UK after being recruited by the Syrian army worked in McDonalds to raise the $3000 it would cost for his mother to make the dangerous journey to join him; as he had no legal alternative due to his age.
A new report by Oxfam and Refugee Council highlights the devastating affects of these rules on refugee families.
Unfair laws
Current UK laws governing the rights of refugees are restrictive and unfair. They deny child refugees the right to bring their parents or guardians to the UK; they mean that parents have to leave behind their children even if they have only just turned 18; and they mean that elderly parents have to be left behind in war torn countries to fend for themselves.
One hundred MPs
A simple change in the law could mean that these families can be reunited. But we need your help. We need at least 100 MPs to attend a parliamentary debate on 16 March and to vote in favour of these changes.
Please contact your MP and let them know that families belong together. 
What we're calling for
With your help we're calling for:
Child refugees in the UK having the right to sponsor their close family so they can rebuild their lives together and help them integrate in their new community;
An expansion of who qualifies as family so that young people who have turned 18 and elderly parents can live in safety with their families in the UK;
The reintroduction of legal aid so refugees who have lost everything have the support they need to afford and navigate the complicated process of being reunited with their families.
We have launched our Families Together campaign in partnership with Oxfam, UNHCR, Refugee Council, British Red Cross and STAR (Student Action for Refugees) calling on the government to change the rules that keep refugee families apart.
Helping mothers, fathers, brothers and sisters who have been torn apart, lost everything and experienced so much, is the right thing to do. Please join us by calling on your MP to show true leadership and help refugees rebuild their lives in the UK.