National Conference and AGM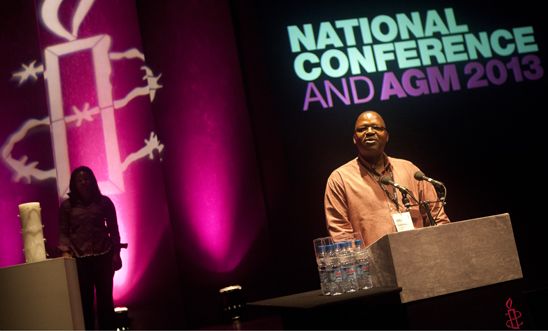 © Katura Jensen
The Amnesty International UK Section National Conference and AGM provides a great opportunity for members to come together, hear more about our work and join in the most important governance meeting of the year.
Covid restrictions meant that our 2020 event was a much smaller and very different event to the one that we are used to. We are looking forward to a time when we can be with each other again, to celebrate our movement and participate in its democracy.
As our plans firm-up for the 2021 National Conference and AGM, we will post details here.
In the meantime, please click on the links below to review recent AGM decisions and the most recent implementation update.
AGM Decisions