Meet the Education Team
We deliver education projects for children, young people and adults. From resources and tools to training and professional development, we provide everything you need to bring human rights education to life.
If you would like to get in touch with anyone below please email hre@amnesty.org.uk.
Photographs © Carmen Valiño / Amnesty International UK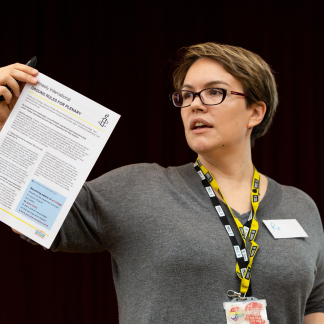 Rowena Seabrook, Human Rights Education Manager
Rowena is the Human Rights Education Manager at Amnesty International UK. She is particularly involved in creating resources and delivering professional development around children's books as prior to joining Amnesty, Rowena was Head of English in a secondary school.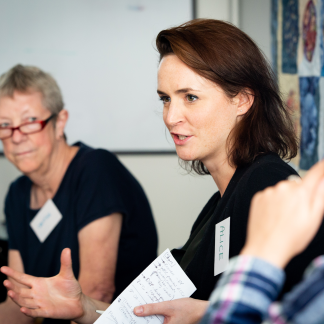 Alice Sims, Education Officer (Youth and Schools)
Alice manages the Amnesty Speaker Programme, supporting volunteer activists to deliver human rights education in schools across the UK, and creative education partnership projects, such as the Words That Burn poetry education project. Alice is an advocate for volunteering, and outside of work is a trustee for the Volunteer Centre Tower Hamlets.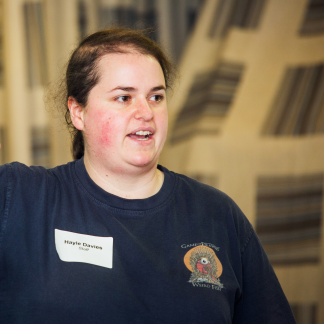 Hayle Davies, Education Officer (Teachers and Schools)
To be added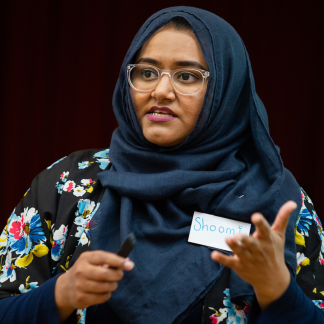 Shoomi Chowdhury, Education Officer (Adults)
To be added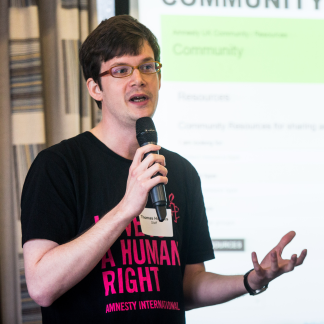 Thomas Hughes, Education Assistant
Tom supports the team to deliver training, manage and deliver our resources, organise events and manage our website and online tools. Working across all of Amnesty UK's education work he is able to help with a range of enquiries.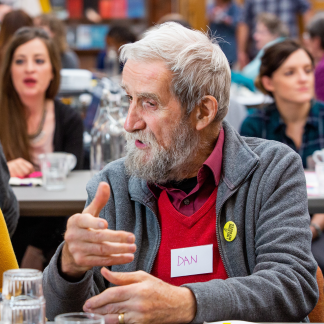 Dan Jones, Creative Co-ordinator
Dan Jones is an artist, teacher and human rights campaigner. His father helped launch Amnesty in 1961. Dan has been actively involved in Amnesty for over 40 years. He is now Creative Co-ordinator in the UK Office and uses his experience to explore human rights through art, stories and activities.