Meet the Education Team
We deliver education projects for children, young people and adults. From resources and tools to training and professional development, we provide everything you need to bring human rights education to life.
If you would like to get in touch with anyone below please email hre@amnesty.org.uk.
Photographs © Carmen Valiño / Amnesty International UK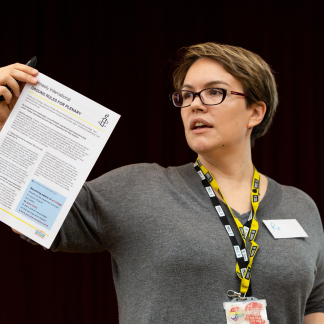 Rowena Seabrook, Human Rights Education Manager
Rowena is the Human Rights Education Manager at Amnesty International UK. She is particularly involved in creating resources and delivering professional development around children's books as prior to joining Amnesty, Rowena was Head of English in a secondary school.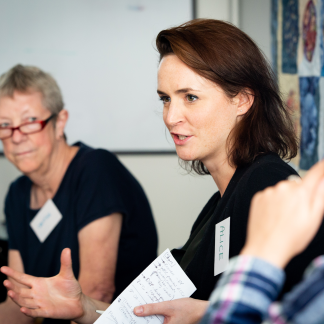 Alice Sims, Education Officer (Youth and Schools)
Alice manages the Amnesty Speaker Programme, supporting volunteer activists to deliver human rights education in schools across the UK, and creative education partnership projects, such as the Words That Burn poetry education project. Alice is an advocate for volunteering, and outside of work is a trustee for the Volunteer Centre Tower Hamlets and a project manager for a community sponsorship group who are resettling a refugee family in their community.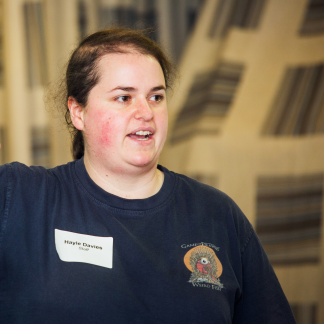 Hayle Davies, Education Officer (Teachers and Schools)
To be added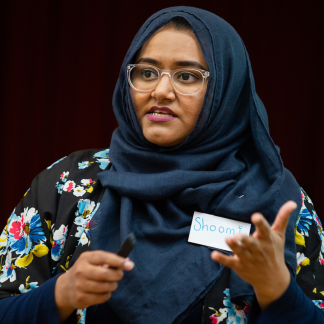 Shoomi Chowdhury, Education Officer (Adults)
To be added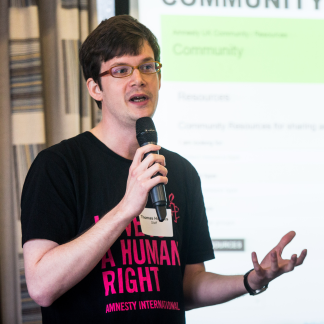 Thomas Hughes, Education Assistant
To be added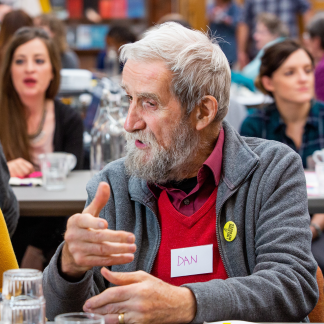 Dan Jones, Creative Co-ordinator
To be added