Make a Will Month: Become a partner solicitor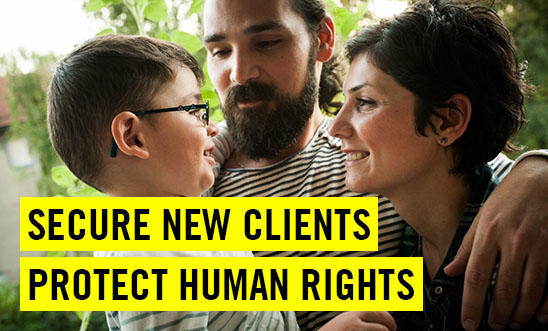 Want to help promote your firm and make a fantastic contribution to human rights change at the same time? Become a partner solicitor with Amnesty International UK and take part in our annual Make a Will Month.
Taking place in March 2018, Make a Will Month connects hundreds of Amnesty supporters with solicitors offering free Will-writing services. It's an incredible way to help people contribute to our crucial human rights work around the world.
Make a Will Month in 2017 was our most successful ever.
In 2017, our partner solicitors gave up their time to write over 250 Wills, which included legacies with an estimated value of £1.65 million for Amnesty.
With your help, Make a Will Month 2018 can be our biggest yet.
Why should you take part in 2018?
By partnering with us you'll:
promote your business and acquire new clients
help people complete the important task of writing their Will
raise funds to support Amnesty's human rights work in the years to come
 
How to register
Terms and Conditions for participating solicitors
Amnesty International UK requires that all solicitors participating in Make a Will Month 2018 agree to the scheme terms and conditions.
Further information
If you have any questions about the scheme before signing up, please contact Christina Sandberg in our Legacy team who will be happy to assist you.
Email: legacy@amnesty.org.uk     
Phone: 020 7033 1657