Make a Will Month: Information for solicitors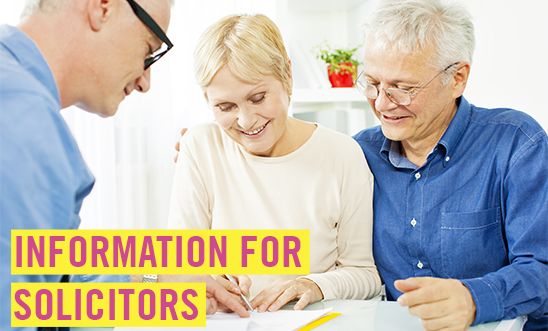 Information for solicitors
Thank you to all our partner solicitors
Thank you so much for partnering with us for Make a Will Month 2020; your support of the scheme is greatly appreciated, even more so this year given the disruption caused to all our lives by the coronavirus pandemic. We hope that you, your families and your colleagues are keeping safe and well in these unsettling and difficult times.
Please send your feedback
There is no deadline for completing Wills written as part of Make a Will Month and we fully recognise that you will be working to longer timescales as the current situaton impacts on your working practices.
As soon as you are able to, please can you complete and return an Appointment Declaration form for each will (or pair of wills) you wrote as part of the scheme. Copies of this form were sent to you in a pack of support materials, but you can also download and print below.
If any clients left a completed Supporter feedback form or a Donation form with you after their appointment, please also return these to us.
Please return your completed forms to: Christina Sandberg, Make a Will Month 2019, Amnesty International UK, The Human Rights Action Centre, 17-25 New Inn Yard, London EC2A 3EA. Or you can email them to legacy@amnesty.org.uk.
•    Appointment declaration form  - for solicitor to complete
•    Supporter feedback form  - for client to complete
•    Donation form 
Take part next year
We'd love to have you on board again for Make a Will Month 2021; you can register your interest as a partner solicitor for 2021 now by emailing legacy@amnesty.org.uk. We'll then be in touch later in the year with more information once registration for the 2021 scheme opens.
Please note that we require that all solicitors participating in Make a Will Month agree to the scheme terms and conditions.
Get more information
If you have any questions about the scheme, please contact Christina Sandberg in our Legacy team who will be happy to help.
Email: legacy@amnesty.org.uk
Phone: 020 7033 1657