Leave a gift in your will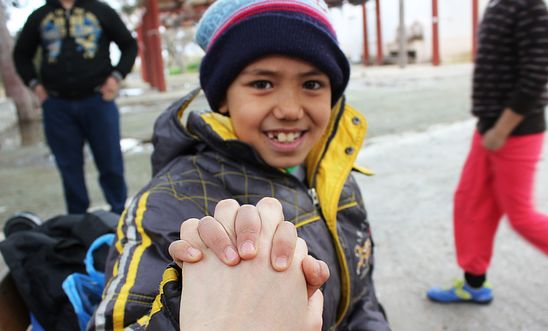 A young refugee boy on the Greek island of Kos © Amnesty International
'Only when the last prisoner of conscience has been freed, when the last torture chamber has been closed, when the United Nations Universal Declaration of Human Rights is a reality for the world's people, will our work be done'
Peter Benenson, founder of Amnesty International
At the very core of Amnesty International is the belief that the actions of individuals can make a difference. What better way to demonstrate this than by leaving a legacy to us and helping to change the future for the better?
Having an up-to-date will is one of the most important things you can do to ensure your wishes will be carried out exactly as you wanted. And it's the only way to protect the rights of your children and loved ones.
You can also make a contribution to a future that keeps us fighting for everyone's human rights.
We are a movement that produces extraordinary results. Prisoners of conscience are released. Death sentences are commuted. Torturers are brought to justice. Governments are persuaded to change their laws and practices.
Our achievements have a huge impact on the lives of individual people. And a gift in your will can make us even stronger in the years ahead.
The difference your legacy makes
£500 could cover the cost of setting up 'Alert Committees' to help prevent child marriages by letting authorities know when girls are at risk.
£5,000 could pay for media fellowships in developing countries for four journalists, enabling them to report and raise awareness of human rights violations.
£30,000 could enable us to conduct two human rights investigations in crisis countries with security equipment, satellite imagery and forensic support.
How to include us in your Will
The guide above has everything you need to leave a gift to Amnesty when you write or amend your Will.
If you would prefer to receive a printed version of our legacy guide, please email legacy@amnesty.org.uk to request a copy.
When leaving a gift to us in your Will please use our full name, registered address and registered charity number:
Amnesty International UK Section Charitable Trust
Human Rights Action Centre
17-25 New Inn Yard
Shoreditch
London
EC2A 3EA
Charity registered in England & Wales no.1051681. Charity registered in Scotland no.SC039534.
Free Wills Service
Our Free Wills Service makes it easy for you to write or update your Will at no cost to you.
The National Free Wills Network and Co-op Legal Services are our hand-picked Will writing partners and can help you write your Will in person or over the phone. There is no expectation that you include a gift to Amnesty International UK but it would be wonderful if you chose to do so. 
The scheme covers a simple Will (single or mirror) which Amnesty International UK pay a discounted fee for; more complex Wills incur a charge which the solicitor will agree with you before proceeding.
National Free Wills Network

The National Free Wills Network will help you write or update your Will in person with a local qualified solicitor. Once you have registered you will receive a pack which includes the details of your closest solicitors.
You can request a referral now by sending your name and address to Legacy@amnesty.org.uk
Co-op Legal

This service enables you to write your Will from the comfort of your own home. You can start your Will online and complete over the telephone with a dedicated Wills Specialist. Please note this service is only available to supporters in England and Wales.
Get in touch
If you have any questions regarding Wills and leaving a legacy gift to Amnesty, please contact our Legacy team:
Email: legacy@amnesty.org.uk
Phone: 020 7033 1657
Frequently asked questions
Do I really need a Will?
Having a Will isn't a legal requirement, but it's the only way to ensure that your estate is passed on to the people and charities that you want it to go to. Without a Will, it's the legal system that will decide who receives what from your estate.
What is Inheritance Tax and how does it affect me?
Inheritance Tax (IHT) is a tax that is charged on the portion of your estate that exceeds a certain level at the time of your death. A gift to charity in your Will could reduce your liability. The current IHT threshold (as of June 2011) is £325,000. If the value of your estate, including your home, is above this, you'll have to pay the current 40% rate of IHT on that additional amount.
Since 6 April 2012 however, your IHT rate will be cut to 36% if you leave at least 10% of your estate to a registered charity.
Everybody's financial affairs are different, so we always recommend talking to your solicitor or financial advisor.
What if I want to change something?
It's important to regularly review your Will, to take into account any changes in your life and to Inheritance Tax rules. If you've already made a Will, it's easy to add a gift to a charity by using what's called a 'Codicil' – to find out more, just ask your solicitor.
You can update your Will for free through the National Free Wills Network scheme and, in March each year, through Amnesty's Make a Will Month. Please email legacy@amnesty.org.uk for further information.
What wording should I use to include a gift to Amnesty in my Will?
We strongly recommend you have your Will drafted by a solicitor to ensure your wishes are properly carried out. Please see our downloadable guide to making a Will for suggested wording.
Can Amnesty act as executor of my Will?
Unfortunately, we can't act as the executor of your Will. This is because we do not have the resources to manage it and because we don't have Trust Corporation status which you need to have to be an executor of a Will.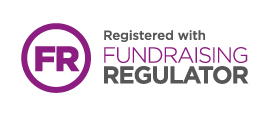 Downloads