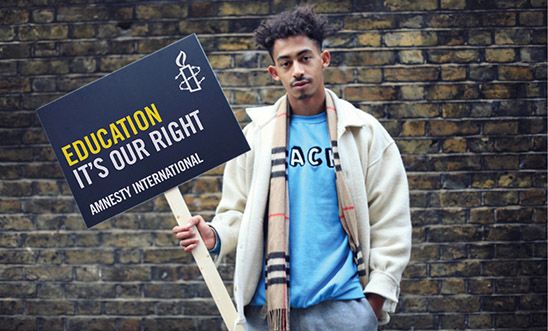 "We currently live within an incredibly oppressive society. As long as that remains, campaigning or even just an awareness of human rights is imperative, in my opinion."
— Jordan Stephens
Jordan Stephens is a writer and performer best known for being one half of pop duo Rizzle Kicks. After achieving fame with Rizzle Kicks at only 19, Jordan has since gone on to create a quite contrasting sound as a third of the band, Wildhood, and now goes under the alias 'Al, the Native'.
Having been publicly open with his own struggles surrounding mental health, Jordan has also been very active in creating awareness around the stigma attached to it and helping young people to open up about how they feel. His mental health campaign #IAMWHOLE reached over 120 million people online and made enough of an impact to be mentioned in the Houses of Parliament. More recently, Jordan wrote an article in The Guardian about the negative effects that Toxic Masculinity has on men's wellbeing and has since been invited on television and at festivals to further discuss the matter. 
 
About the Amnesty Collective
The Amnesty Collective are a group of acclaimed artists, influencers and activists. They are using their platforms to speak out about issues which are important to them and engage their community in Amnesty's work and campaigns.