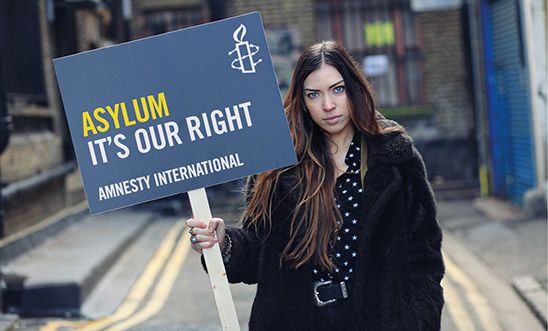 "It's always an important time to be speaking about human rights but for me, experiencing these insane breaches of basic rights, right on our doorstep here in Europe, made it impossible to ignore. No longer can we feign ignorance due to lack on information or physical distance...this is happening all around us."
— Jaz O'Hara
Jaz O'Hara is the founder of The Worldwide Tribe, an organisation and online community raising awareness about the refugee crisis, as well as supporting those caught up in it. 
The Worldwide Tribe began after a Facebook post Jaz wrote about her first trip to the Calais Jungle (in July 2015) went viral. Since then, Jaz has worked tirelessly in camps across Europe and the Middle East to tell the stories that otherwise go unheard. 
The Worldwide Tribe has run many projects on the ground, from installing wifi in camps in France and Greece, to organising a football tournament in Dunkirk, funding a fire truck in Calais, running art projects in Za'atari camp in Jordan, supporting a Search and rescue in the Med, coordinating food, clothing, shelter and much much more. Jaz and her team are dedicated to challenging the fear-based narrative of much of today's media and society.
About the Amnesty Collective
The Amnesty Collective are a group of acclaimed artists, influencers and activists. They are using their platforms to speak out about issues which are important to them and engage their community in Amnesty's work and campaigns.