Honour killings in Afghanistan: Brishna's story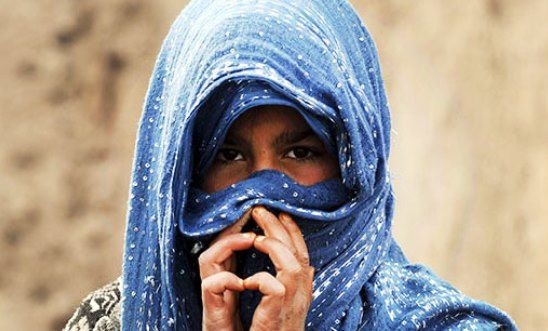 An Afghan woman wearing a head scarf. To protect Brishna's identity, the girl in this photo is not her. © AFP/Aref Karimi
In May 2014, 10-year-old Brishna was raped by Mullah Mohammad Amin. Soon after, activists heard that male relatives had threatened to 'kill her and dump her in the river'. 
Rape victims in Afghanistan are at risk of honour killings as they are deemed to have brought shame on their family – even though they are the victims.
After Brishna was released from hospital, she was taken to a shelter run by Women for Afghan Women (WAW) for protection.
Dr Hassina Sarwari, the head of the shelter, also received death threats from the Brishna's family, religious leaders and powerful community members for her role in protecting the girl.
Justice for Brishna
Mullah Amin was arrested and charged with rape of a minor and transferred to a prison in Kabul to await trial. In a move hailed by women's activists as a huge victory, the mullah was convicted under Afghanistan's Elimination of Violence Against Women law.
When we heard about what was happening to Brishna we immediately got to work on a global petition calling on the Afghan Government to protect Brishna and staff at the women's shelter, and to investigate the threats against them. 
Although Brishna's father and other male family members have given written guarantees that they will not harm her – risking criminal punishment if they do – Brishna has been taken out of school and remains at risk of reprisals.
She is being closely monitored by WAW, as well as the authorities and other human rights organisations in Afghanistan.
The authorities in Afghanistan have acknowledged receiving thousands of appeals from activists around the world urging them to take action on this case.
Honour killings
An honour killing is the murder of a person accused of 'bringing shame' on their family or community. Although men can fall victim, most honour killings involve women and girls.
Victims are murdered for a variety of reasons, including talking to an unrelated male, rejecting a marriage partner chosen by family members, committing or being accused of adultery, becoming pregnant out of wedlock, not dressing conservatively enough and, sadly, being a victim of rape.
Honour killings are a serious problem in Afghanistan. More than 240 cases were recorded between January 2011 and May 2013.
In Afghanistan – one of the worst countries to be a woman – authorities must act to bring perpetrators to justice and reform their legal system so that honour killings become a serious criminal offence.
Shockingly, murderers actually get reduced sentences in cases when honour is the motivation. When a murderer is convicted of an honour killing, often they receive no more than two years jail.