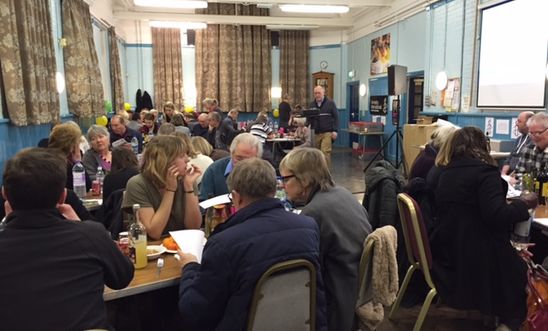 Quiz Night © Ruth Breddal
Thanks to Steph, Keith, Franko, Adam, Matt & especially Michelle, Ruth and Peter for all the work that went into our Quiz Night.  It was a fun evening & we made a clear £532.38 for Amnesty.  That's a fabulous result and it was lovely to see a packed hall.
Do remember the upcoming dates for your diary:
Monday 7th March group meeting on the Human Rights Act
Monday 4th April group meeting on AGM resolutions
9th & 10th April Amnesty AGM in Nottingham
Monday 9th May group meeting on Stop Torture & My Body, My Rights
Monday 6th June workshop on refugees & people on the move
Please note that Woking Council have changed the date of our street collection to 15th October.
View latest posts