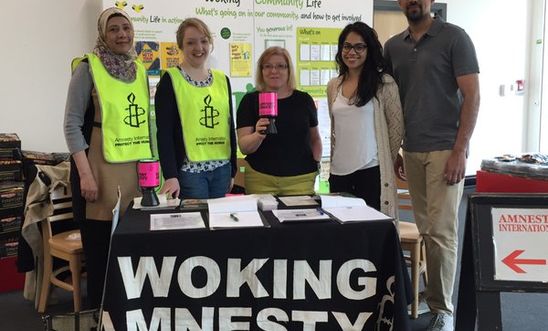 Amnesty stall at ASDA © Ruth Breddal
A massive than you to Becca, Andleeb, Ashfaq, Ruqia, Laura, Lynda and Jan who joined Peter and Ruth at the ASDA stall on Saturday 7th May. We had two petitions relating to free speech in Russia and women's rights in Iran. 47 signatures received and an amazing £125 in donations.
Thank you also to Tracy Francis of ASDA/WalMart  for arranging permission, much appreciated.
View latest posts