Barn Dance - 14th March 2015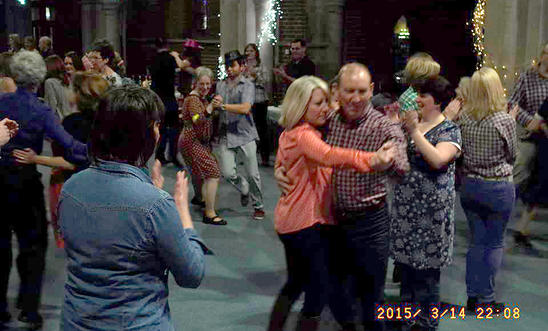 © Ruth Breddal
Thank you so much to everyone who helped with the barn dance - particularly Keith, Adam, Peter, Becca & Sarah.
We had a fantastic night - it was such fun and it really don't think we could have got many more dancers in the room.  We got 115 cards signed and made just under £800 for Amnesty.  That is a marvellous amount, but we also got to introduce Amnesty to a bunch of people who might not have known us well.  It's a really good result.
There are more photos & a video of the dance on the Woking Amnesty Facebook page.  Do have a look!
View latest posts