Arms Trade Treaty Campaign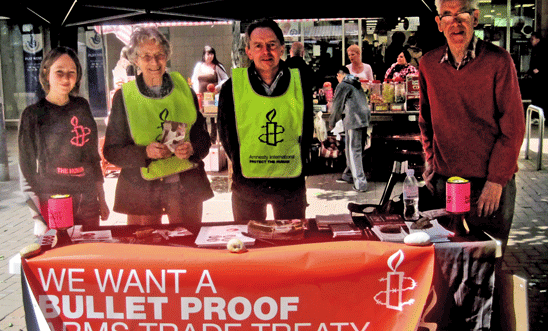 Many thanks to everyone who helped with our ATT stall on 16 June.  We got 117 cards signed, which we will take to Jonathan Lord MP in a few days time.
A particular delight was a group of Year 9 girls who came to the stall because they'd learnt about this campaign in a lesson at school.
View latest posts