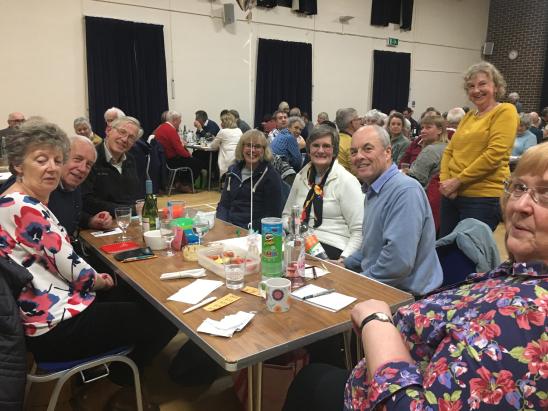 Quiz Night October 2019 - £1000 Raised For Amnesty
Welcome to the Welwyn, Hatfield, and East Hertfordshire area group of Amnesty International.
We promote the aims of Amnesty to the local community through activities such as awareness and fundraising events and letter writing campaigns.
Meetings and Activities
While Coronavirus restrictions continue we will be meeting online. Meetings are generally on the third Wednesday of the month in the evening but we sometimes join with other groups online to share speakers talking about Amnesty work.
We have had to suspend our usual fundraising activities so sadly there has been no summer street collection in Welwyn Garden City town centre. We have also had to cancel our very popular Quiz night and the pre-Christmas Book, Cake and Christmas card sale.
Looking ahead to next year, we are planning to take part in the Central England Regions Festival on the theme of Social Justice in April and May 2021.
You are welcome to join in any or all of these activities.