Public Meeting on Burma Thursday April 24th 2014-05-03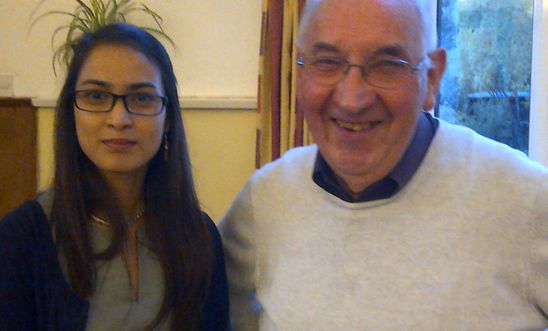 Young Burmese woman, Wai Hnin, pictured last week with Reg Pyne who arranged the recent public meeting on Burma on behalf of the local Welwyn Hatfield Amnesty group.
Wai Hnin, herself exiled from her country, is the daughter of Mya Aye, a long term Prisoner of Conscience in Burma. Wai Hnin engaged Thursday night's audience with her personal story and  brave struggle to carry on the campaign to highlight the continuing human right's violations of minority ethnic groups, particularly the Rohingya and Kachin peoples, in present day Burma.
View latest posts