Plant Sale on Sunday 12 July 10am to 2pm at 357 London Road WA4 5HP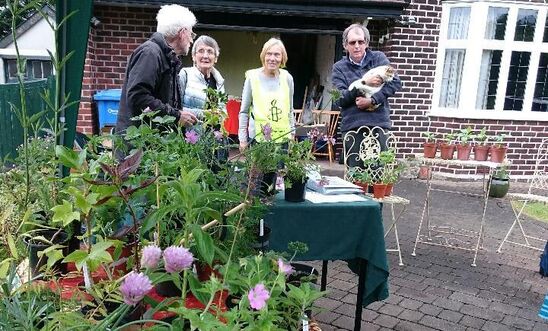 Previous plant sale - pre Covid-19!
The annual plant sale will take place on Sunday 12 July at 357 London Road, Appleton WA4 5HP (opposite the golf club) from 10am to 2pm.  It will be a little different this year as we observe the guidelines on social distancing and hygiene.  Plants will be displayed at the top of the drive.  All pots will be washed and gloves worn when they are being handled. Please select your plants and put a small donation in the honesty box.  We respectfully ask that you observe social distancing at all times. Bring your own bags and gloves.  For further information please contact Gill at gill.hardy2610@gmail.com or on 01925 267001.  Otherwise come along on Sunday and grab a bargain.
View latest posts