Fazil Say and other actions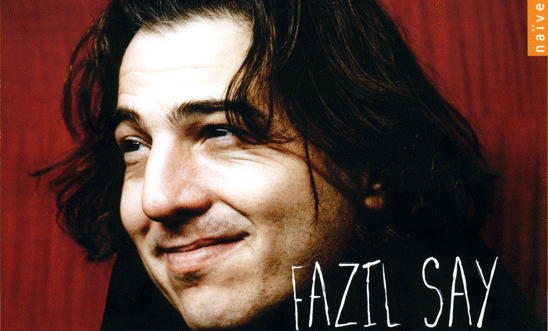 © http://www.schott-music.com
Wandsworth AI is promoting the campaign to support Fazil Say
Acclaimed Turkish composer and pianist Fazil Say faces trial in October on charges of insulting religious values, with a possible 18-month prison sentence.  The multiple award-winning artist, who is a culture ambassador for the European Union, drew the ire of conservatives in Turkey with a series of mildly provocative tweets about Islam.
The virtuoso will be tried under Article 216 of Turkish Penal Code which makes insults against religious values and instigation of enmity punishable by prison terms, according to his lawyer. 
Say said in April in an interview with the Hurriyet Daily that he felt completely ostracised by Turkish society since he declared that he was an atheist and that the criticism he had received had highlighted a growing culture of intolerance.  "I think it's time for me to move to Japan," he told the daily.  "When I said that I was an atheist, everyone insulted me and the legal authorities jumped on everything that I wrote on Twitter. I am perhaps the first person anywhere in the world to be the object of a judicial inquiry for declaring that they are an atheist."
A senior lawmaker for the ruling Justice and Development (AKP) party, Samil Tayyar, has called Say a "son of a whore" and the composer now fears that he could end up behind bars.
To add your name to his supporters go to: supportfazilsay.com
In addition, please click on the links below to open the letters we discussed at our June meeting. 
One is addressed to Lord Coe regarding the Dow Chemical Corporation and their realtionship to LOCOG in the context of Bhopal. The other is in support of leading human rights lawyer and activist Asma Jahinger in Pakistan and concerns for his safety.
View latest posts