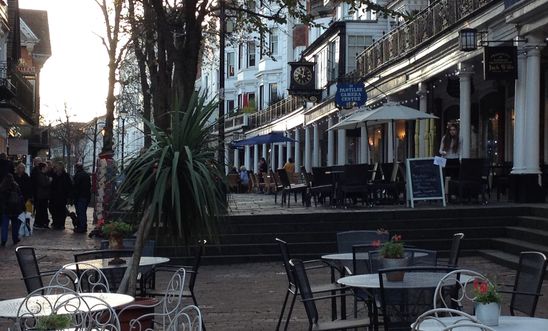 The Pantiles, historical centre of Tunbridge Wells
Welcome to the Amnesty Tunbridge Wells Group website. Here you will find details and news of our current campaigns, monthly meetings and other events.
Background
Amnesty International was founded in 1961 by a British lawyer, Peter Benenson, as a reaction to the imprisonment of two Portuguese students for raising a toast to freedom. In 1977 Amnesty won the Nobel Peace Prize for 'contributing to securing the ground for freedom, for justice, and thereby also for peace in the world'. It is now the leading human rights organisation globally with more than 3 million supporters in over 150 countries.
The Tunbridge Wells group has been running for over 30 years. We are quite a small group and always welcome new members.  
What we do
The aim of the local group is to support the work of Amnesty in continuing to fight for human rights in all the countries of the world.  We do this by trying to raise awareness locally, taking action by letter writing and other actions and we fund raise. We have speakers at some of our meetings, have an annual quiz and run stalls in town. We attend the annual South East Regional Conference and are pleased to be part of the South East Regional network which keeps us in touch with other groups in the area.
We usually meet on the second Monday of each month but please note that there will be no meetings until further notice.
If you are unable to attend meetings but would like to join in with the campaigns or assist with fundraising please contact our secretary.