St Albans AI Group march with many many others for refugees!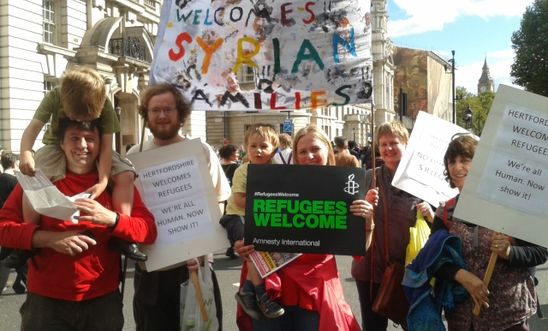 The Solidarity with Refugees Rally took place on the 12th September 2015 in London, where tens of thousands joined.
Members of our St Albans Amnesty International local group participated in the march in London on the 12th September 2015. So well done to you all!
Hope that this will make a really big difference.
Here are photos of our members in the march.
View latest posts