SOUTHEND AMNESTY GROUP SEPTEMBER 2016 NEWSLETTER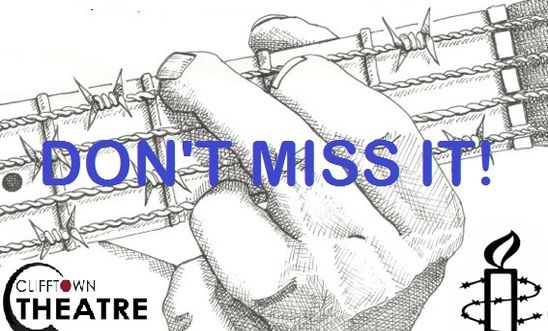 Here's our September Newsletter with notes of the August Group Meeting, some letter-writing actions and more details of the Jamnesty! Concert.
The programme for the Jamnesty! Concert is also attached - it's a real mixture of musical genre (positively eclectic!) and promises to be an enjoyable evening. 
HAVE YOU GOT YOUR TICKETS? THIS IS OUR MAJOR FUNDRAISING EVENT OF THE YEAR AND THE SUPPORT OF OUR MEMBERS AND FRIENDS IS CRUCIAL TO ITS SUCCESS. BUT IT'S A SMALL THEATRE WITH ONLY 125 SEATS.
You can order or reserve tickets - £10 (£7 for under 16s) - from Doug on 07882149776 or you can get them via amnestysouthend@googlemail.com - BOOK NOW!
Downloads
View latest posts