SOUTHEND AMNESTY GROUP MEETING THURSDAY 8th SEPTEMBER & JAMNESTY! SATURDAY 24th SEPTEMBER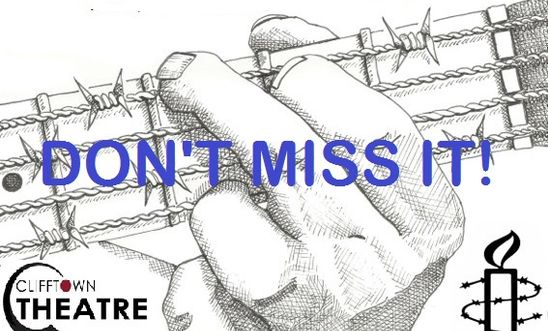 It's our monthly meeting this Thursday - 7:30pm at The Balmoral Centre, Salisbury Avenue, Westcliff-on-Sea SS0 7AU. Hope to see you there.
The featured campaigns from Amnesty UK this month are Refugees, Stand Against Hate and Japanese Death Penalty case Matsumoto Kenji. There are more letter-writing cases in the autumn edition of Real Lives
WE ALSO NEED TO MAKE FINAL ARRANGEMENTS FOR THE JAMNESTY! CONCERT ON SATURDAY 24th SEPTEMBER. HAVE YOU GOT YOUR TICKETS? THIS IS OUR MAJOR FUNDRAISING EVENT OF THE YEAR AND YOUR SUPPORT IS CRUCIAL. BUT IT'S A SMALL THEATRE WITHONLY 125 SEATS - BOOK NOW!
Tickets £10 (under 16s £7) from Doug on 07882149776 or from amnestysouthend@googlemail.com
View latest posts