SOUTHEND AMNESTY GROUP AUGUST 2016 NEWSLETTER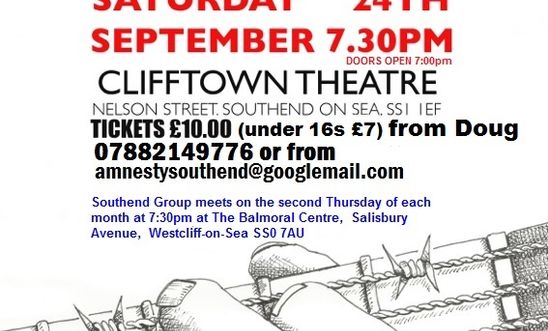 Here's our August Newsletter with notes of the July Group Meeting, some letter-writing actions and details of the Jamnesty! Concert.
We now have a full programme for the Jamnesty! Concert- we just need to sell tickets! Please buy and sell as many as you can - the contact for tickets is Doug on 07882149776 or you can get them via amnestysouthend@googlemail.com. There's a poster (please display it if you can) and some publicity blurb attached along letter-writing guidelines. 
Downloads
View latest posts