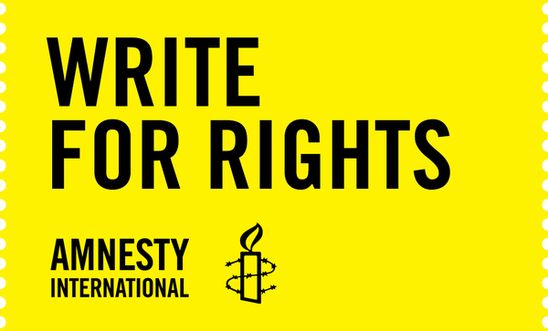 Our October 2017 Newsletter's attached with notes of our September meeting and details of three letter-writing actions -

Taner Kiliç

and Idil Eser, the Chair and Director of Amnesty Turkey and Tep Vanny Cambodian BRAVE activist.
Write for Rights -  our annual card and letter-writing event, is at The Balmoral Centre, Salisbury Avenue, Westcliff-on-Sea SS0 7AU on Saturday 9th December 10:00am – 1:00pm. Please put it in your diary. Letter-writing guidance, pens, paper, envelopes provided – along with tea, coffee, soft drinks and cake.

It only takes a few minutes to write a card, letter or e-mail but those minutes can make a big difference to somebody whose human rights are being abused. Come along for a few minutes, half an hour – or all morning!
View latest posts