NEXT GROUP MEETING THURSDAY 14th JANUARY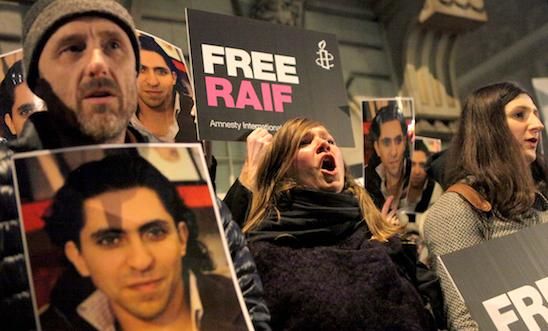 Our first meeting of 2016 is this Thursday at 7:30pm at the Balmoral Centre, Salisbury Avenue, Westcliff-on-Sea SS0 7AU.
We had a very successful Write for Rights event on 12th December, sending out 180 cards, letters or e-mails and this year we will continue Amnesty's work on behalf of people experiencing human rights abuses.
On Thursday we'll have a bit of admin to get through but will be mainly looking at the human rights situation in Saudi Arabia and writing on behalf of individuals there and to the Saudi government and our own government about Saudi Arabia's use of the death penalty and breaches of the Arms Trade Treaty - if you need persuading to come on Thursday follow this link https://www.amnesty.org.uk/issues/Saudi-Arabia
.
View latest posts