NEXT GROUP MEETING THURSDAY 12th OCTOBER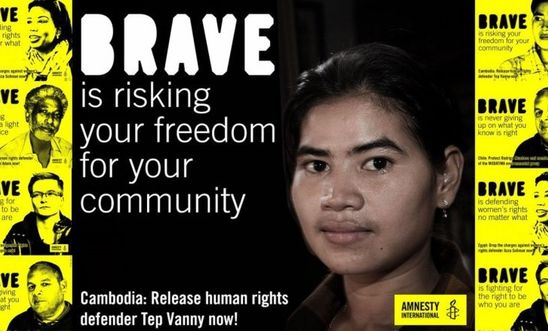 Our next meeting is this coming Thursday, 12th October, at 7:30pm  at The Balmoral Centre, Salisbury Avenue, Westcliff-on-Sea SS07AU.
Amnesty's starting  a new campaign  called "Brave", focussing on human rights defenders in response to the increased attacks and targeting of Human Rights Defenders, Activists and civil society organisations around the world. We'll be finding out more about this campaign and writing on behalf of Tep Vanny in Cambodia, who was arrested on 16th August 2016 for defending her community's land following their forced eviction from their homes in Phnom Penh.
Hope to see you there.
View latest posts