LEIGH-ON-SEA FORESHORE BY SHEILA APPLETON - A CARD & ENVELOPE THAT WEIGH LESS THAN 10gms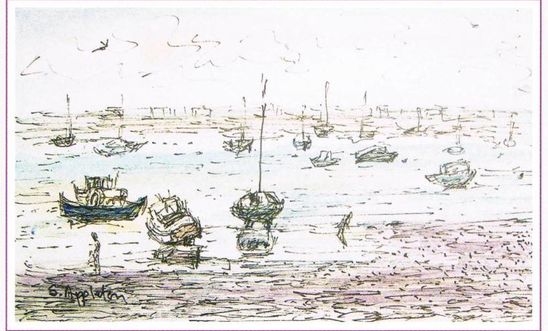 Leigh-on-Sea Foreshore - © Picture reproduced with permission from Sheila Appleton - www.sheila-appleton.co.uk/about
The picture on this card is reproduced by kind permission of Leigh-on-Sea artist Sheila Appleton. The card and envelope together weigh less than 10gms and can be used to send messages and greetings as part of Amnesty actions- there is no religeous message or mention of Amnesty.
The card also makes an attractive notelet.
Cards and envelopes can be bought from Southend Amnesty Group - email amnestysouthend@googlemail.com  or phone 01702 204748. The price is £1.75 for 5 including p&p. 
View latest posts