Shrewsbury and Church Stretton Groups at Shrewsbury Folk Festival 2013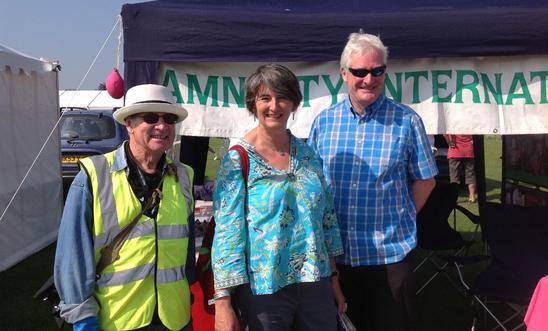 Shrewsbury and Church Stretton Amnesty Groups had a stand at the Shrewsbury Folk Festival for the second year running.  We had a great time, lots of signatures for our two petitions about Hakamada Iwao, who has been on death row in Japan for 45 years, despite being almost certainly innocent, also for Salman Mahdi Salman, a 13 year old Bahraini boy arrested on the street, and so far not charged with any offence.
We had many generous donations, and lots of discussions with some lovely folk, with a lot of goodwill from all.
Many thanks to everyone who visited us, also our volunteers who manned the stand. Here's to next year! 
View latest posts