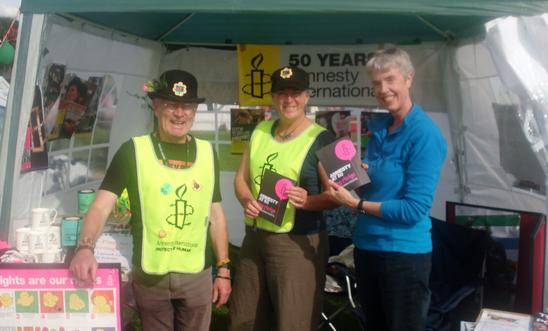 Shrewsbury Amnesty Group
Shrewsbury Amnesty Group
Working together in Shrewsbury to be part of Amnesty's work of protecting human rights around the world.
We meet on the second Tuesday of month (no meeting in August) at 7.30 pm in The Snug at The Alb, 14 Smithfield Rd, Shrewsbury SY1 1PB (small bar tucked away to the right of the main bar).
We meet to share letter writing activities, updates on Amnesty campaigns, and to plan fundraising events. We welcome anyone who shares an interest in human rights, justice and the work of Amnesty.
Join us to campaign, raise awareness and raise funds.