#WithSyria vigil Thur 19 March 6-6:30pm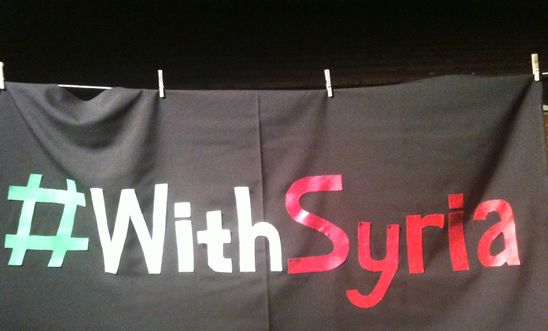 Join us at Cloughie's statue to Help Turn the Lights Back On in Syria. 
Satellite images show that since the conflict began, three quarters of the lights in Syria have gone out. Yet every day, ordinary Syrians, like those in the Syrian Non Violence Movement (SNVM) are committing extraordinary acts of courage and heroism. By showing solidarity we want to inspire people around the world to act to Turn the Lights Back On.
Bring a candle or lantern if you can (flame or electric).
We are #withSyria
View latest posts