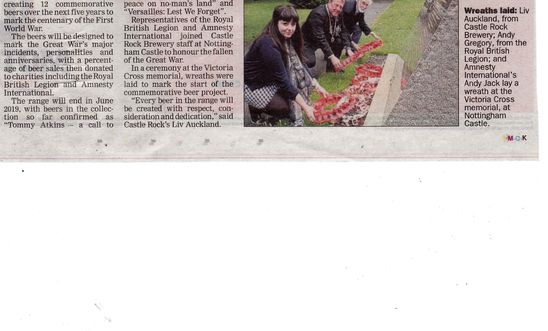 Nottingham's Castle Rock Brewery have chosen Nottingham Amnesty group as one of the two chariteis they're supporting with profits from their World War One commemorations. The two charities they've chosen are the British Legion, and us. It's great news, and will run over the next five years.
Andy from the group went to the launch this Monday at Nottingham Castle.
Castle Rock are producing a special range of beers over the next five years. and running a series of special events.
The first event is a family Peace themed fair on Saturday 2 August in Nottingham next to the Vat and Fiddle pub near Nottingham train station. If you can help out on the day, please let us know. More info as soon as we have it!
View latest posts