Nottingham Amnesty events June 2016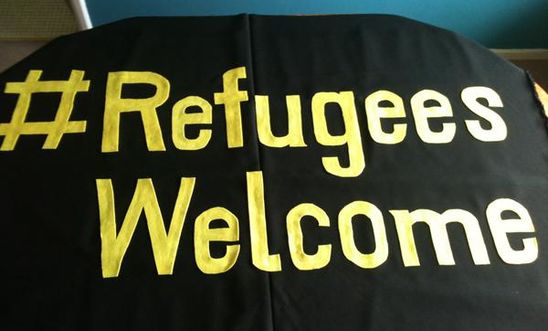 Monday 6 June, 5:30-7pm
Letter writing drop in
Lee Rosy's Tea, Broad St, Nottingham
Pop in to Lee Rosys Tea anytime Monday 6 June 5:30-7pm to write a letter or two defending human rights worldwide. All welcome. 
We're likely to be sat downstairs.
Saturday 18 June, 1-4pm
Refugee Week launch
Nottingham Contemporary, Weekday Cross, Nottingham
We've a stall at the launch of Refugee Week.We'll have a couple of 360-degree headsets from Amnesty UK to show bombing destruction in Syria.
Last year's launch of Refugee Weeks at the Contemporary was a great afternooon, with a really positive atmosphere.
Drop in if you can, and come and say hello to us at our stall!
And if you can help out for an hour on our stall, please contact us for more info, thanks.
Tuesday 28 June, 7:30-9pm
Monthly meeting
Peacock pub, 11 Mansfield Road, Nottingham
Help plan events promoting human rights.
Planning for Nottinghamshire Pride (30 July) and the Green Festival (11 September).
All welcome.
View latest posts