The Arms Trade: Human rights, death and poverty - talk in Beeston, Nottingham 14 April 2016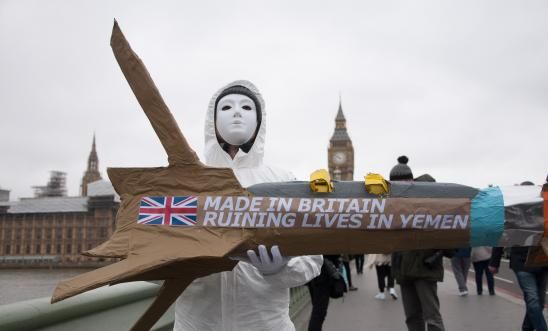 Come and hear about the Arms Trade and its impact on Human Rights, Deaths and Poverty from 7pm on Thursday 14 April.
Talks followed by Q&A.
Middle Street Resource Centre, Beeston, NG9 2AR
- Free event -
Hear about:
• UK arms sales to repressive regimes.
• How Arms Brokers supply the weapons that cause up to 100,000 deathsa year in conflict zones.
• How the Arms Trade causes poverty in the developing world.
• How you can help stop this deadly trade.
Oliver Sprague (Programme Director, Military Security and Police of Amnesty UK) and Paul Tippell (Twickenham, Richmond and Kingston Network Against the Arms Trade).
*Peace supper before the event*
The Arms Trade meeting will be preceded by a peace supper at 6pm. If you'd like to join in, please bring some food to share and meet fellow campaigners in a friendly and relaxed atmosphere.
Event organised by Amnesty International Nottingham and The Peace Supper.
Free parking at rear of Resource Centre. Bus and Tram stops outside.
Facebook event page: https://www.facebook.com/events/1687149314876238/
Downloads
View latest posts