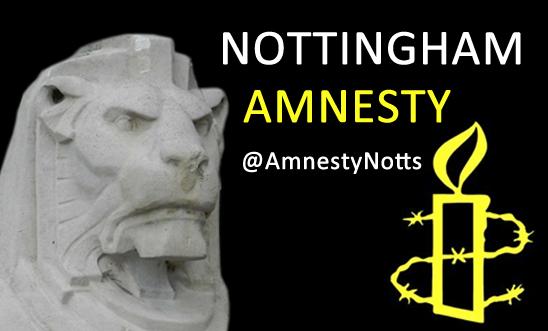 Welcome to the website of the Nottingham Amensty International group.
Here you will find lots of information on our past, present and future activities, campaigns and meetings. Please feel free to look around and more importantly, get involved!
Contact us if any questions or you want to know more nottingham.amnesty@yahoo.co.uk
--------- Where do we meet? ---------
Date and venue tbc for meetings from January 2016 (as previous meeting venue has closed).