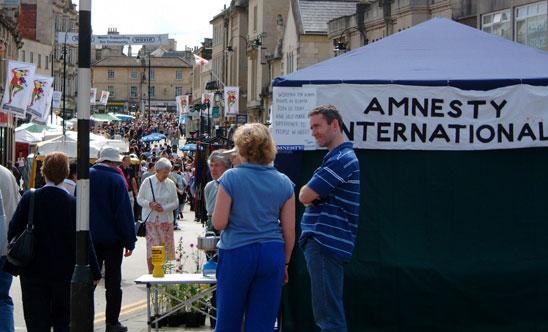 North Wilts Amnesty International campaigning for Human Rights at the Chippenham Folk Festival
North Wilts Amnesty International
This is the site of the North Wiltshire Local Group of Amnesty International. This Group covers the north of Wiltshire roughly from Corsham to Cherhill and Malmesbury to Melksham.
We have regular Letter writing evenings, street collections and other events.
Please get in touch if you can help or just for more information.
The main Amnesty International UK site has more detail on the UK Section and Amnesty in general