Speakers at two monthly meetings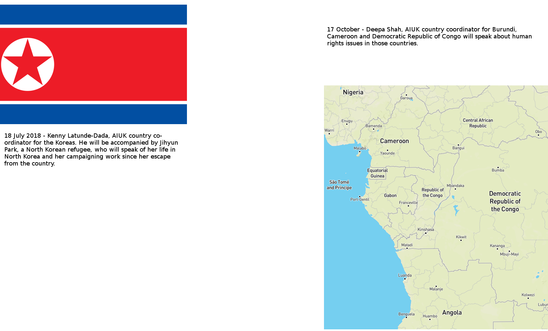 Banner for 2 events: 18 July 2018 (N Korea) ; 17 October 2018 (Cameroon, Republic of Congo and Burundi)
The group has invited speakers to talk to us at the following monthly meetings:
18 July - Kenny Latunde-Dada, AIUK country co-ordinator for the Koreas. He will be accompanied by Jihyun Park, a North Korean refugee, who will speak of her life in North Korea and her campaigning work since her escape from the country.
17 October - Deepa Shah, AIUK country coordinator for Burundi, Cameroon and Democratic Republic of Congo will speak about human rights issues in those countries.
View latest posts